Can someone work 65 years for the same company? Joe Hills from G&W Electric is the proof.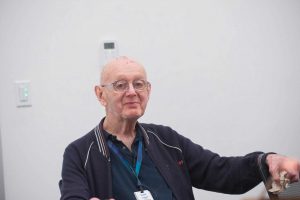 How long could a career path be? According to the Bureau of Labor Statistics, the average person works 44 years and changes 10-15 jobs during their career. Our veteran Joe Hills has spent an incredible number of 65 years working for just one company, G&W Electric! It's an achievement that probably no one else can beat.
He doesn't like being in the spotlight, but we got some thoughts from him. On August 29, 1955, he started with G&W to join some of his high school friends. At that time, the company had between 100 and 150 employees. He was 18.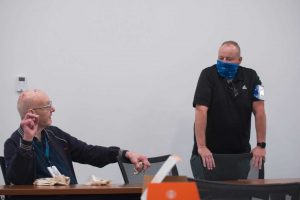 What kept him that long? "I've been happy here," said Joe. "I've always had work to do." Why hasn't he retired? "You have to stay active, mentally, and physically. If you retire, you need something to keep you busy." He couldn't just watch TV all day, that's why he kept coming to work at 5 am every day after getting up at 1 am. His favorite thing about working here is meeting people. "I've met a lot of interesting people, and I've made some good friends."
He used to travel and explore distant places, like Texas and Georgia, surprisingly, by train. "I don't like flying; it's scary. I've only done it 2-3 times." He also liked fishing and getting food with friends.
Any last words of wisdom? "Hang in there," smiled Joe. He never thought he'd be working for so many years but shared that he wouldn't mind going to 75 years. We wish him excellent health and continuous enthusiasm to reach that milestone.
Happy 65th anniversary, Joe! We recognize your energy, dedication, and all the work you do, but most of all, we appreciate you!